a passion for
sustainability
preserving our planet for future generations
By finding ways to use less electricity, water, and other resources, as well as ways to reduce the amount of waste we put into landfills, we fine‑tune our processes and pack even more value into every product.
CARBON FOOTPRINT
-30%
Reduced 10.5 million pounds of CO2e
WATER USAGE
-33%
Reduced 11.9 million gallons
LANDFILL WASTE
-35%
Reduced 1 million pounds
GREENHOUSE GASES
-25%
Reduced 10 million pounds of CO2e
Our Achievements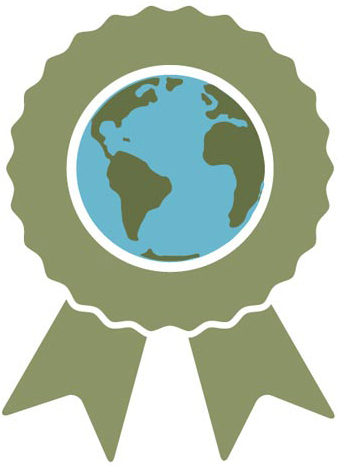 2013–2018: Named a Vermont Business Partner by Vermont's Department of Environmental Conservation
2012–2018: New Jersey Department of Environmental Protection, Certificate of Environmental Stewardship
2009, 2013: Vermont Governor's Award for Environmental Excellence
2012: Environmental Excellence Award, American Home Furnishings Alliance; continuing membership in consortium through 2018
2012: Congressional Certificate of Special Recognition, Representative Chris Murphy (CT–5)
2011: Northeastern Loggers Association, Outstanding Use of Wood Award
2011: Environmental Merit Award, U.S. Environmental Protection Agency, New England Office
Innovative Thinking
Many of the environmental initiatives that we adopt as a company begin in our North American workshops, where they're spearheaded by people who are experts on finding better and more eco-friendly ways of working.
Innovative from the Inside Out
FROM FOREST…
Since 1950, Appalachian forests have added 65% more hardwood trees thanks to sound forestry management techniques. Within these forests, we source much of the hardwood—principally oak, cherry, and maple—used in our North American workshops.
We are Verified Sustainable and Legal by Appalachian Hardwood Manufacturers Inc. (AHMI), which means that our suppliers meet strict environmental and forest management standards. For each tree that our suppliers harvest, approximately 2.4 trees are planted to replace it.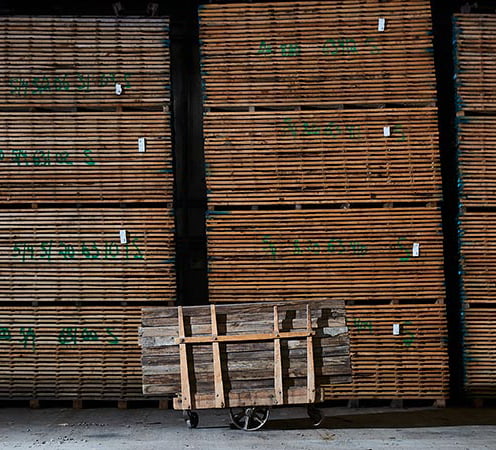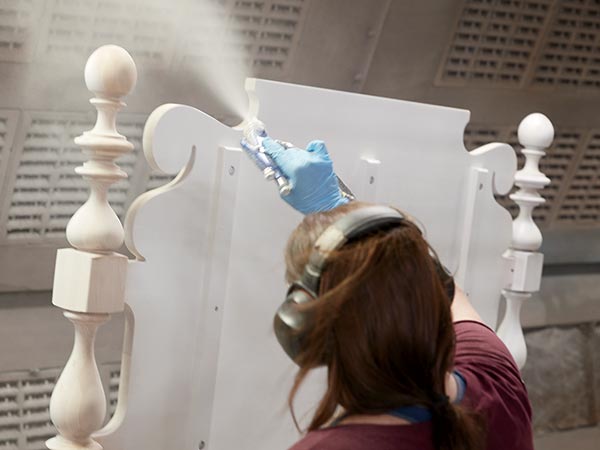 …AND IN BETWEEN
In our upholstery workshops, we begin each piece with a frame crafted from engineered hardwood, much of which we source from sustainable forests.
Around each frame, our artisans wrap low-VOC, CertiPUR-US® certified foam—no harmful ozone depleters, carcinogenic flame retardants, or formaldehyde, just a foundation for years of comfort and coziness.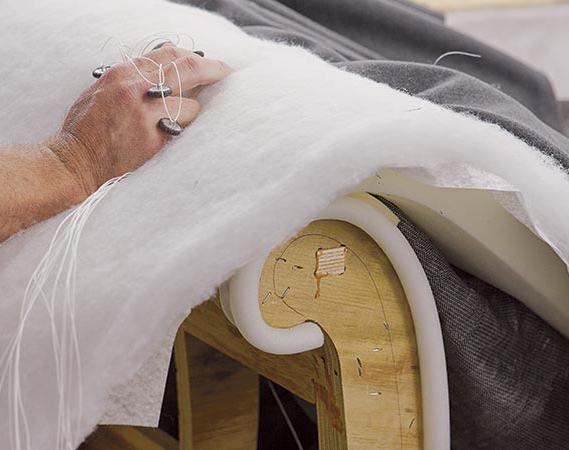 Cleaning Up in the Fight Against Pollution
An old railroad site adjacent to our Beecher Falls, Vermont, workshop was home to an old railroad turntable and an array of buildings, all constructed in the 1830s.
The property was also contaminated with asbestos, lead paint, and a 15,000-gallon above-ground diesel tank that posed an environmental risk to our workshop and to nearby Halls Stream, which flows into the Connecticut River.
In addition to reclaiming the land for our facility, we wanted to protect our associates, many of whom live within 30 to 40 feet of the railroad.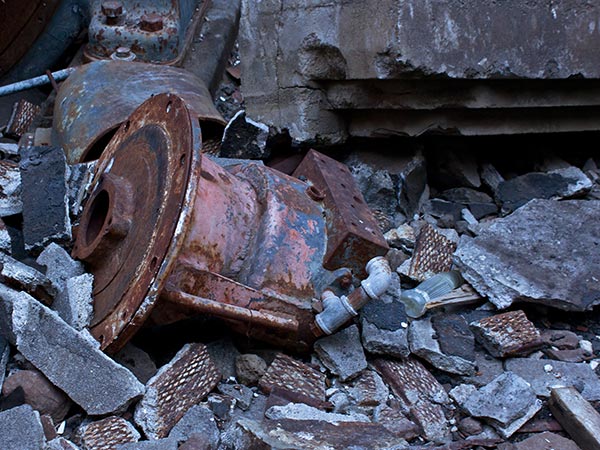 Starting in 2011, we took action to give this unusable piece of land new life. Here's what we did:
Eliminated the risk of fuel seeping into the groundwater by cleaning up the diesel tank and its surrounding pad
Disposed of asbestos from abandoned buildings
Classified and cleaned up lead-based paint
Removed garbage and construction debris, then backfilled with clean earth
Donated the old railroad turntable to a community museum.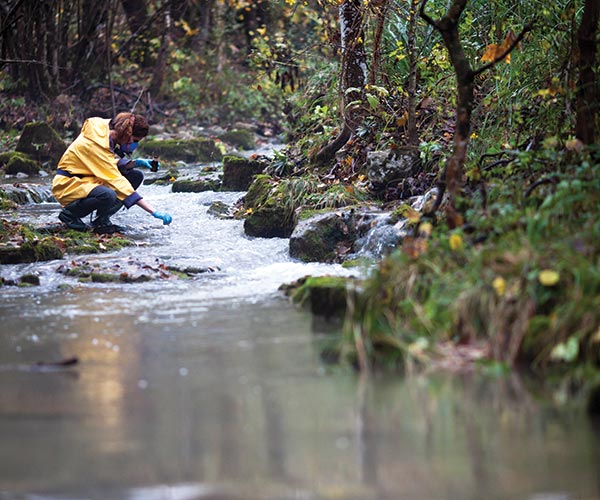 This project is just one example of how we transform environmental risk into community reward. For a deeper look at what we've achieved so far and where we're headed next, download our latest report.