Our Proud American Brand
Mr. Kathwari serves in numerous capacities at several nonprofit organizations. He is a member of the Board of Advisors of the International Rescue Committee; a member of the advisory board of the Center for Strategic and International Studies; a member of the Council on Foreign Relations; chairman emeritus of Refugees International; an advisory member of the New York Stock Exchange; former chairman of the National Retail Federation; director emeritus and former chairman and president of the American Home Furnishings Alliance; a director of the Institute for the Study of Diplomacy at Georgetown University; co-chairman of the Muslim-Jewish Advisory Council; and a member of the International Advisory Council of the United States Institute of Peace.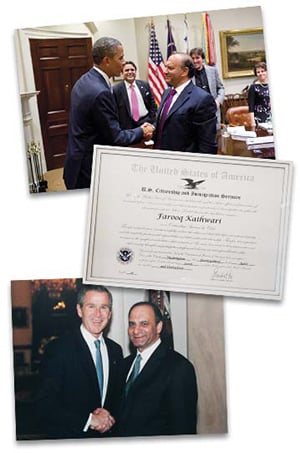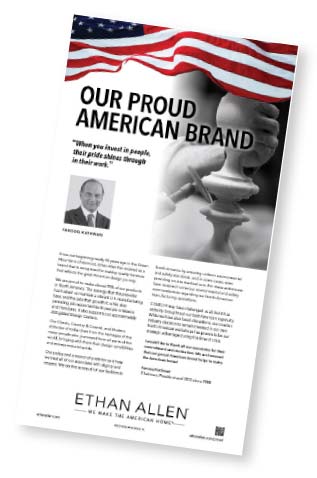 Mr. Kathwari also serves on the boards of the Western Connecticut State University Foundation, The Hebrew Home at Riverdale, and ArtsWestchester.
He is the founder of the Kashmir Study Group, and he served as a member of the President's Advisory Commission on Asian Americans and Pacific Islanders from 2010 to 2014.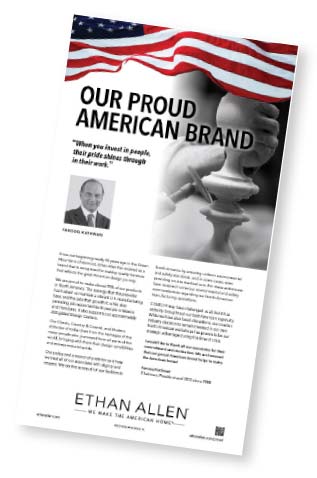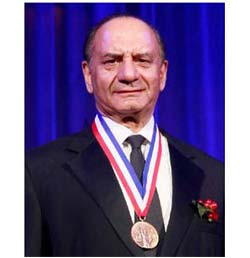 Recently, Mr. Kathwari was tapped to join the bipartisan, congressionally mandated United States Institute of Peace Task Force on Extremism in Fragile States, co-chaired by Governor Tom Kean and Representative Lee Hamilton, who formerly led the 9/11 Commission.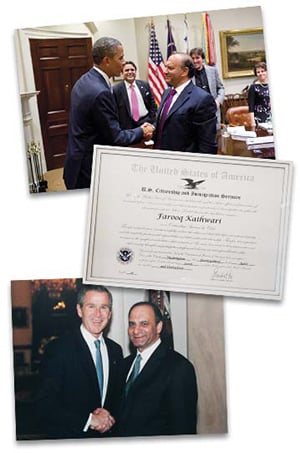 Among his recognitions, Mr. Kathwari is a recipient of the 2018 Ellis Island Medal of Honor and has been inducted into the American Furniture Hall of Fame. He has been recognized as an Outstanding American by Choice by the U.S. government. He has received the Yale School of Management's Chief Executive Leadership Institute Lifetime of Leadership Award; the New American Dream Foundation's Lifetime Achievement Award; the Connecticut Institute for Refugees and Immigrants Legacy Award; the Eleanor Roosevelt Val-Kill Medal; the National Human Relations Award from the American Jewish Committee; the National Retail Federation Gold Medal; the International First Freedom Award from the Council for America's First Freedom; Ernst & Young's Entrepreneur of the Year Award; the Anti-Defamation League's Humanitarian Award; City of Hope's International Home Furnishings Industry Spirit of Life® Award; and the Entrepreneurial Excellence Award from the National Association of Asian MBAs. He has also been recognized by Worth magazine as one of the 50 Best CEOs in the United States.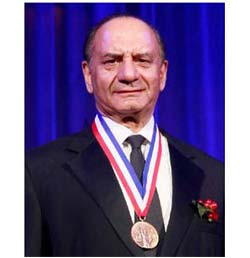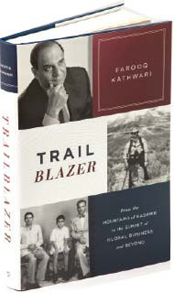 Mr. Kathwari is the author of Trailblazer: from the Mountains of Kashmir to the Summit of Global Business and Beyond, a memoir published in September 2019. The book focuses on Mr. Kathwari's journey from Kashmir to America, his association with Ethan Allen, and his involvement with conflict resolution and humanitarian causes.
Mr. Kathwari holds BA degrees in English Literature and Political Science from Kashmir University, Srinagar, and an MBA in International Marketing from New York University, New York. He is also the recipient of three honorary doctorate degrees.
Quality & Craftsmanship
WE'RE PROUD TO MAKE ABOUT 75% OF OUR FURNITURE IN OUR OWN NORTH AMERICAN WORKSHOPS
By taking the lead on designing, developing, and delivering everything we make, we can safeguard the quality of our products from start to finish.
UPHOLSTERY
From cushions adjusted by hand for perfect shape and positioning, to upholstery, in fabric or leather, cut, sized and customized for a flawless fit, our passion for quality and style are felt in every detail.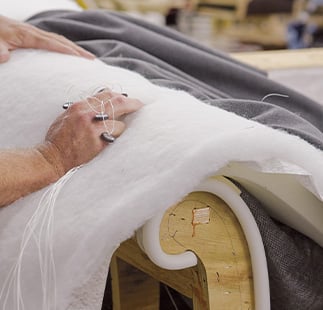 FURNITURE
Many of our iconic wood pieces are still handcrafted in our own Vermont workshops, where master woodworkers use traditional techniques handed down for generations, applying each wood finish by hand.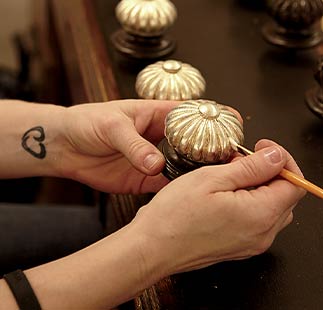 LIGHTING
Our artisans utilize skills passed down through generations and specialized materials unique to their regions. From solid brass sockets, to handmade shades, every piece is a marriage of form and function.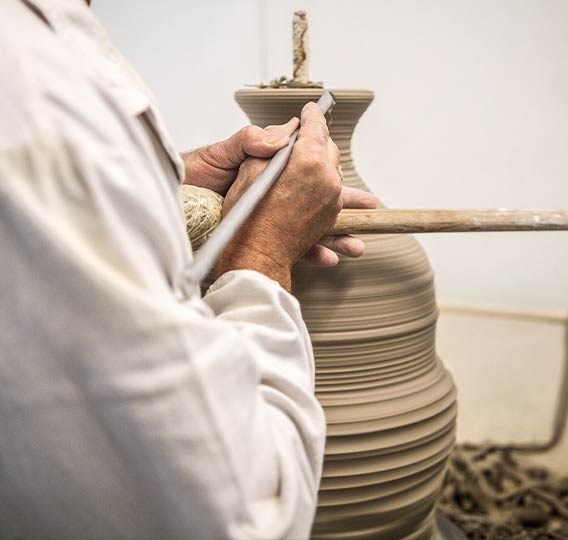 ARTWORK & HOME ACCENTS
Hand painted, hand sculpted, hand finished—hand craftsmanship shapes everything created for Ethan Allen. Many of our artisans apprentice for a decade just to perfect their techniques.
RUGS
Our area rugs are hand crafted by artisans, who deftly weave, or hand knot quality materials into detailed patterns, using time‑honored practices. For other rugs, we work with trusted, expert vendors.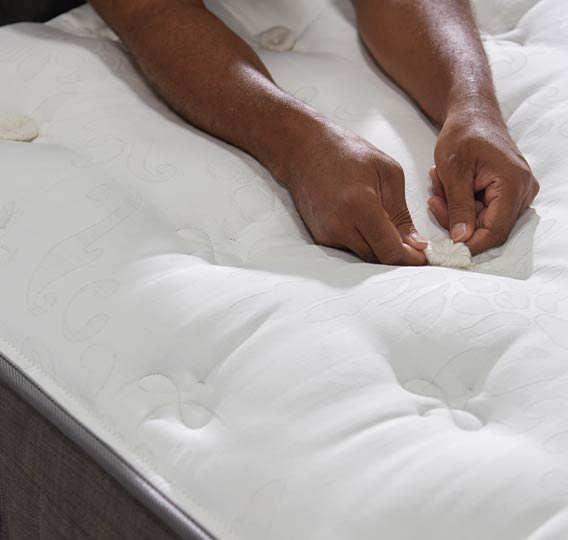 MATTRESSES
For three decades our superior mattresses have been bench made and fashioned from the most comfortable materials. Select craftspeople oversee hand tufting, placement of support and comfort layers, and the construction of foundations.