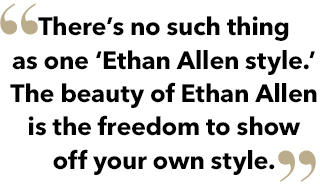 When you want style that sets you apart, look to a company that stands apart from the crowd. We're more than "a furniture company." We're committed to delivering the quality, service, and value you deserve. We're committed to our communities through our environmental initiatives. And most important, we're committed to giving you the best in comfort and personal style.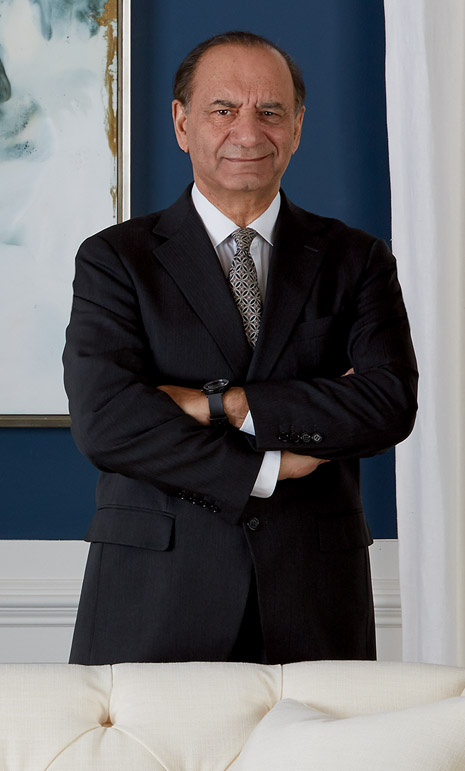 style America is a melting pot, a vibrant mix of cultures and influences from all over the world, and its style is greater than the sum of its many parts. It's instantly recognizable, and unique in every home. Just like us. A melting pot of designs. From everywhere, for everyone. Ethan Allen isn't about one look. It's about giving you the freedom to design your look—your uniquely American style.
quality Our roots in craftsmanship are as sturdy as a Vermont maple. Our commitment to quality means the years of experience that went into building your furniture will make that furniture last for years to come.
environment We've been recognized repeatedly by the Vermont Department of Environmental Conservation for our initiatives and successes, like reducing the use of fossil fuel oil in our Vermont plants to nearly zero, thanks to our use of recycled sawdust and wood scrap. That's just one of our achievements. See them all here.
service It's more than a profession—it's a passion. Our designers don't just know their stuff—they love what they do: helping our clients live beautifully. In the Design Center, at your home, even online at 3 a.m., they're here to answer questions, offer advice, and make sure you get the piece and the look that's right for you.
FAROOQ KATHWARI, CEO