make it yours
Customize products by previewing them in our most popular fabrics and finishes.
product builder
Want to add a sectional or a media unit? This tool lets you put the pieces together your way and customize their configuration to fit your space.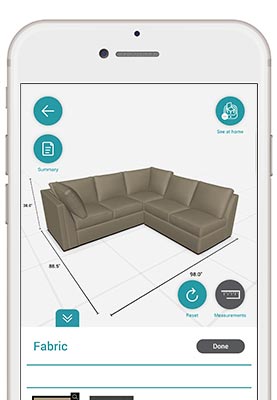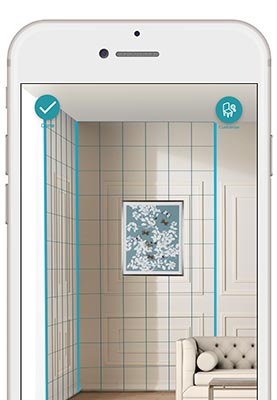 Older iOS/Android Device? No Problem!
For new devices, inHome is markerless; you don't have to place a paper marker in your room for your device's camera to calibrate the room's space and size. If you have an older device, you can still use inHome! Just follow these steps:
Download inHome.
Print a marker at home on 8-1/2" x 11" paper.
Place the marker on a flat surface, on the floor in the center of your room.
From there, getting started is easy! Watch this video to learn how.